Miracle Glow Gift Set
Illuminate Your Radiance
Unwrap the gift of glowing beauty with The Miracle Glow Set—a radiant set with
Light Ray
,
Mane & Nails
, and custom herbal nail decals. Crafted with care and bursting with nourishing herbs, this set is your secret to unlocking luminous skin, luscious locks, and strong nails. Embrace the magic of consistent self-care, and let the herbal miracle within transform you into the best version of yourself. Get ready to glow, shine, and radiate from the inside out!
The true miracle lies in consistency. These aren't just products; they're daily rituals that blossom over time. Nurture yourself with the power of herbs and watch as your inner radiance unfurls. The glow is real, and it's yours to keep.
Light Ray - Your Jammy Tonic for Luminous Skin:
Dive into a blend of adaptogens and superfoods curated in partnership with CAP Beauty. Light Ray is your pathway to the most luminous state your skin has ever known. Glow from within and let your radiance shine.
Mane & Nails - Beauty's Building Blocks:
Elevate your hair, skin, and nails with the potent combination of biotin, silica, hyaluronic acid, and herbal goodness. Mane & Nails is the key to unlocking growth and vitality, bringing out the beauty from within.
Light Ray
Organic Rosehips Fruit, Organic Schisandra Fruit, Organic Hibiscus Flower, Organic Goji Fruit, Organic Gotu Kola Leaf, Organic Nettle Leaf, Organic Vegetable Glycerin, Water
Mane & Nails
Biotin, Horsetail (Equisetum arvense) Aerial Parts, Fo-Ti (Polygonum multiflorum) Root, Processed, Hyaluronic Acid, Licorice (Glycyrrhiza glabra) Root, Burdock (Arctium lappa) Root, Bamboo (Bambusa vulgaris) Stem & Leaf Extract (70% Silica), Ginger (Zingiber officinale) Root, Vegetable Cellulose (capsule)
Cautions: Consult your healthcare practitioner prior to use if you are pregnant, breastfeeding, taking a medication or have a health condition. This product contains biotin which may interfere with some blood test results. If you are getting blood tests, tell your healthcare provider you are taking biotin.
California Proposition 65 Warning: This product contains material known to the state of California to cause cancer, birth defects or reproductive harm. [Don't panic! Read "Demystifying Prop 65".]
Stay hydrated. Eat foods high in protein and omega 3 fatty acids, like grassfed meats, fish, and leafy greens. Get plenty of antioxidants through bright, colorful fruits and veggies.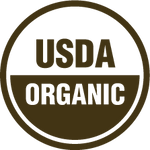 USDA Organic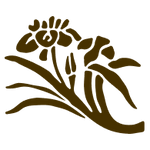 Non-GMO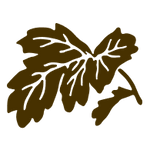 Vegan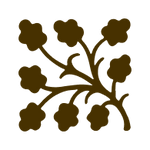 Gluten free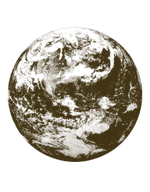 1% for the planet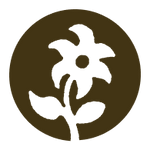 Woman owned
The true miracle lies
in consistency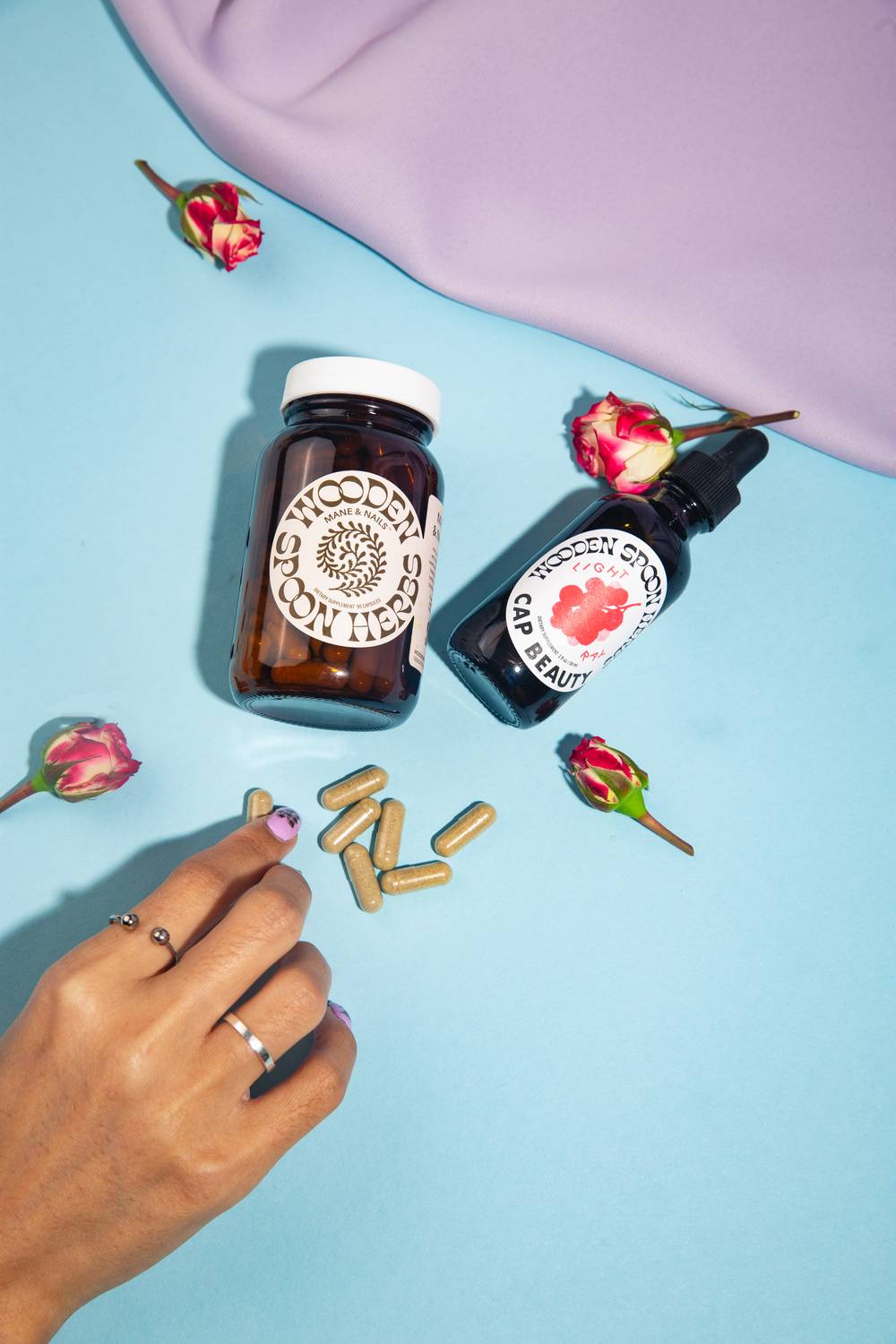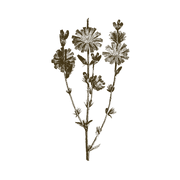 Herbal Spotlight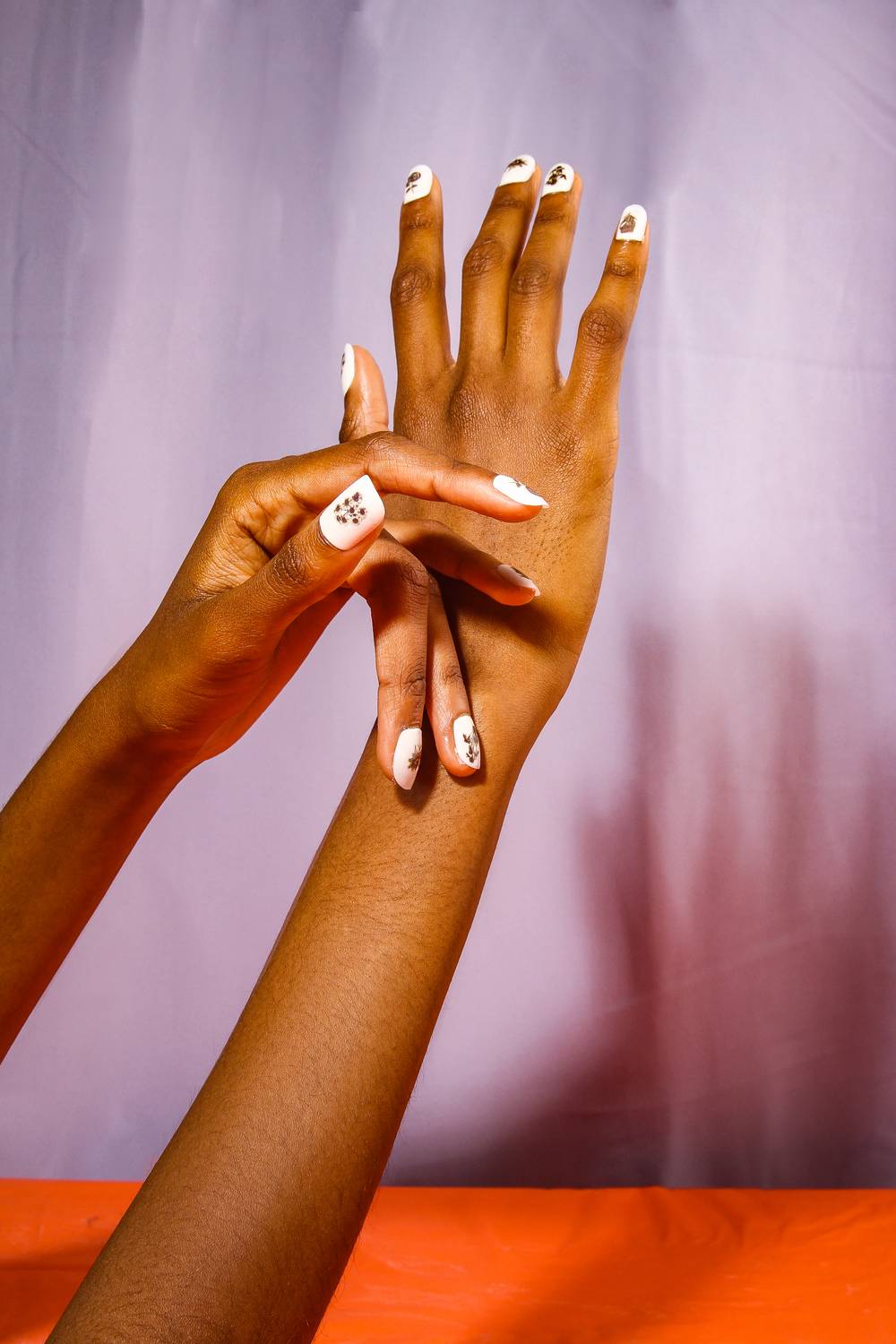 Herbal Nail Decals
Express your herbal love with our exclusive nail decals featuring intricate herbal art. Your nails, your canvas—let the artistry bloom.