Welcome to
Herbalism 101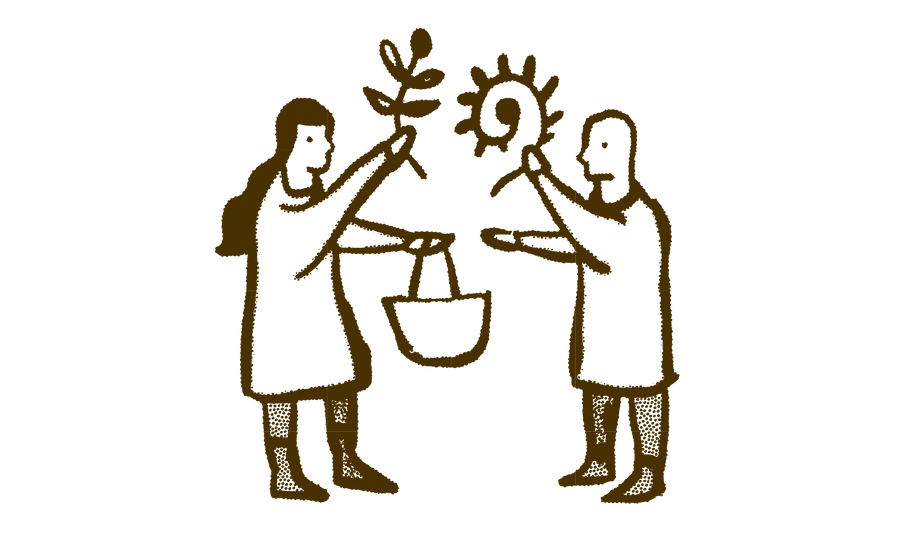 We care deeply about reconnecting people with nature. After all, humans have healed themselves with herbs since forever. We will always take our cues from the Earth and our lessons from those who came before us. Dose our organic herbal blends for immunity, energy, mood, and more, and reconnect with the greatest remedy of them all. Read more about our ingredients below.
Pt.1
Traditional Herbs & Plants
Wondering which herbs to start with? We got you covered. Medicinal herbs that show up over and over in our formulas are explained further in this list below.
Echinacea supports your innate immunity, gently activating and increasing the body's immune response. Native to North America and a member of the sunflower family, it grows in prairies, gardens, and wooded areas.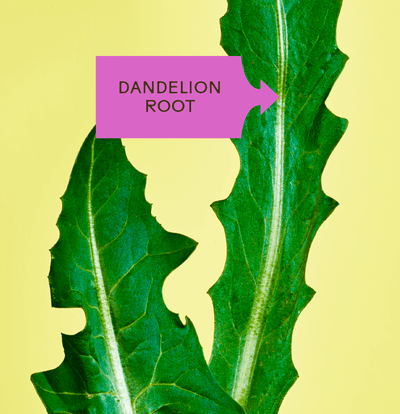 Dandelion is rich in vitamins A, B complex, and C, as well as minerals like iron, potassium, and zinc. All parts of the plant are medicinal, but dandelion root fortifies and supports the digestive system, especially the liver.
Reishi is a powerful adaptogen that strengthens immunity, eases the nervous system, and helps the body truly rest. A beloved herb in Traditional Chinese Medicine, this mushroom has been doing its thing for thousands of years.
Commonly found in temperate woodlands, skullcap is a precious thread to weave into your days, toning and supporting the nervous system over time. A calming nervine, skullcap can help release pent-up emotions, soothe muscle tightness and spasms, and bring you peace.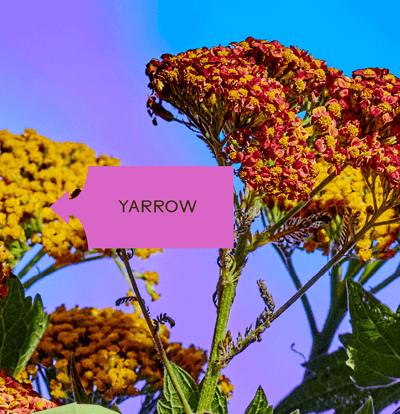 Yarrow is a bitter aromatic that is traditionally used topically as well as internally in herbal applications. It is a gentle wound healer and heat-releaser, assisting in circulatory function to help the body cool down when overheated. It's commonly found in meadows and gardens.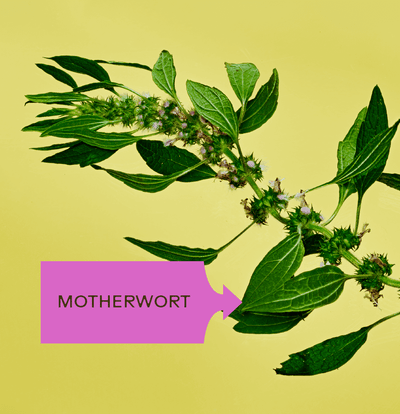 Part of the mint family, Motherwort is a nervine that can aid with stress as well as reproductive and cardiovascular health. It's long been used in traditional herbalism for its heart-supporting properties, and is a cooling, drying herb.
Rose is a cooling herb, ideal for treating hot conditions or those who have a tendency to be hard on themselves. In a world where we're often taught to tamp down emotions like anger, bitterness, and grief, rose is a nudge toward forgiveness and release.
Oat tops are exactly what they sound like: the young, milky tops of the oat plant. Just as oats are good for the belly, oat tops are fantastic food for the nervous system, especially for people who burn the candle at both ends.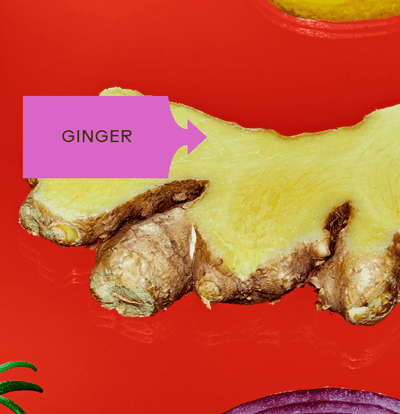 Ginger rhizome helps to move blood all over your body. It supports circulation, helping to warm the body and release stuck or stagnant sensations.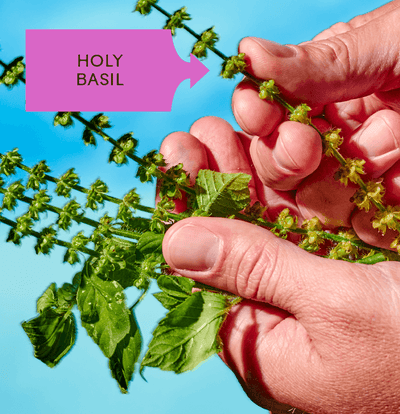 Holy Basil is a mild adaptogen for fatigue that helps clear mental fog and improve memory. It increases cerebral circulation to improve cognitive function. As a gentle stimulant it improves immune activity, and also helps to support digestion
An essential herb in many herbalist's apothecaries, goldenrod is an energetically drying herb that blooms in the late summer. Its Latin name "Solidago" translates to "heal or make whole."
Pt.2
Key Herbal Terms
As herbalists, we rely on many words to help us simplify our communication with each other and the people with whom we share plants - like you! And we want you to have the power of communication too, so we've compiled a small glossary that helps to demystify some of the more herbal-minded language on our site.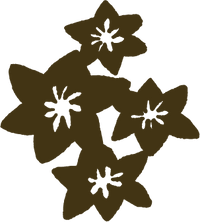 Learn more herbalist basics in our glossary →
From the Herb-o-pedia

Demulcent
Herbs high in polysaccharides that produce a thick and sticky consistency. They cool and soothe and protect mucus membranes that are hot and irritated.
Adaptogens
Plants that help the body respond to stressful external influences by helping the body support itself.
Nervines
Ranging from mildly calming to more strongly relaxing herbs, nervines help the nervous system by supporting balanced cycles of activity and rest.
Tincture
A liquid extract of herbs. They might be a single plant or concentrated blend of herbs preserved in a stable solution.
Pt.3
Where to Begin
SHOP HERBAL SUPPORT
The Herbal Starter Kit
Everything you need to kickstart your herbal journey.
Shop Now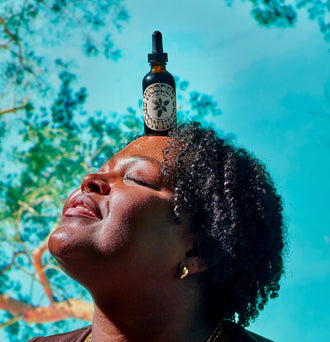 EXPLORE THE JOURNAL
5 Things For Beginners To Know About Herbalism
Our founder and herbalist Lauren shares tips and essential terms in our Journal.
Read Now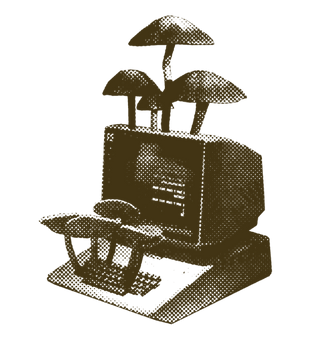 Reach out
Have Questions? Need a Recommendation?
Text the Spooniverse at (833) 205-3598, or reach out below! Our team is happy to help (or to just say hello).
Contact us