We teamed up with Diaspora Co. on the Functional Pantry Kit because we believe a kitchen stocked with medicinal herbs, spices, and ready-to-go remedies is the key to growing a customizable, sustainable, satisfying home-care practice. Lately "wellness" feels more like a buzzword than a practical pursuit, but wellness is an actual thing that each of us can do. Instead of thinking of it as a state you arrive at, we like to think of wellness as an active space where we are invited to engage in the pursuit of good health, whatever that may mean for each of us. It is within this space that we can learn more about ourselves, each other, and the foods that uphold our health.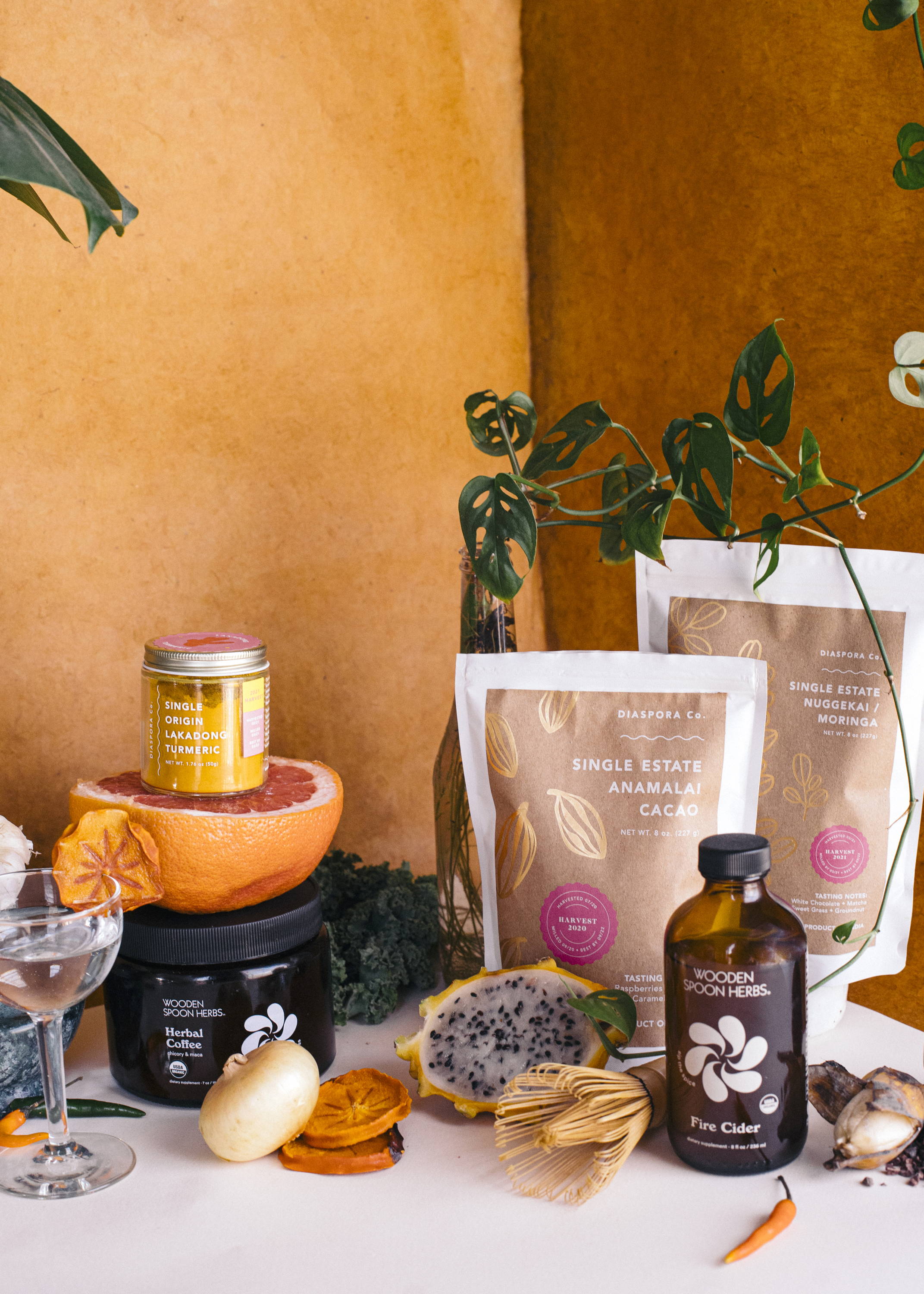 Each Functional Pantry Kit includes our Fire Cider and Herbal Coffee, because we think having medicinal remedies on hand that are delicious and easy to integrate into our everyday routines make doing wellness at home a little bit tastier and easier. And thanks to Diaspora Co, each Functional Pantry Kit includes Single Estate Anamalai Cacao, Single Estate Nuggekai/Moringa, and Single Origin Lakadong Turmeric. These are not just healing plants - incredibly tasty and robust ones! - they are also crops, native foods, and expressions of the land. Herbs and spices with "single origin" or "single estate designation" carry very specific stories within them: about the people and the places they come from. Different growing practices within different regions produce distinct flavors. Anamalai Cacao grows on a family farm at the base of the Western Ghats in India. Each scoop of the nutty-chocolatey powder tells a story about the soil it grew in, the season it grew through and the people who cared for it as it reached harvest time. Nuggekai/Moringa is grown by third generation farmers who are part of a small collective of betel nut farmers who share labor and support one another. They have recently started growing this indigenous variety of moringa as a perfect shade plant to grow alongside their betel nuts. The Lakadong Turmeric from Diaspora is a medicinal turmeric, high in curcumin content, and the pride of Meghalaya.
The Functional Pantry Kit supports a food as medicine practice at home by making medicinal plants more available to you in a way that also supports family and women farmers who practice sustainable and regenerative farming practices. The quality of what we put in and on our bodies begins with who grows food and where. Single origin and estate spices means knowing exactly where our food came from: It's important to us that the food we eat is good for us, but also good for the people and land who grow it.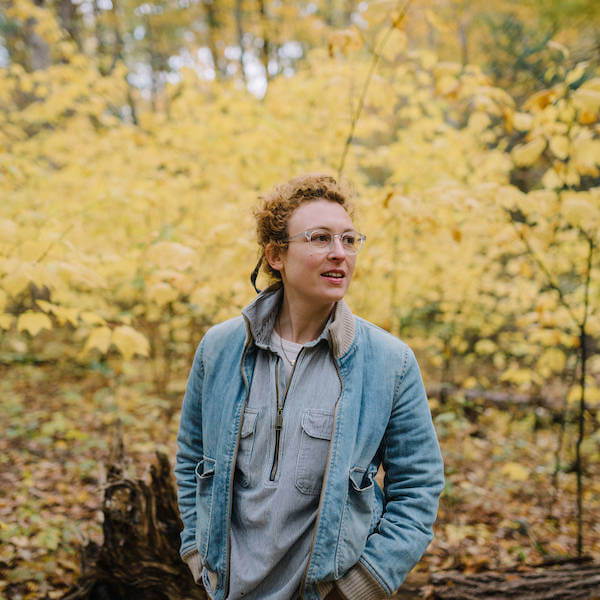 Christine is an herbalist, artist and writer. She is the author of Plant Magic: Herbalism in Real Life and the Head of Content at Wooden Spoon Herbs. She studied herbalism at the Commonwealth Center for Holistic Herbalism and the Center for Herbal Studies.