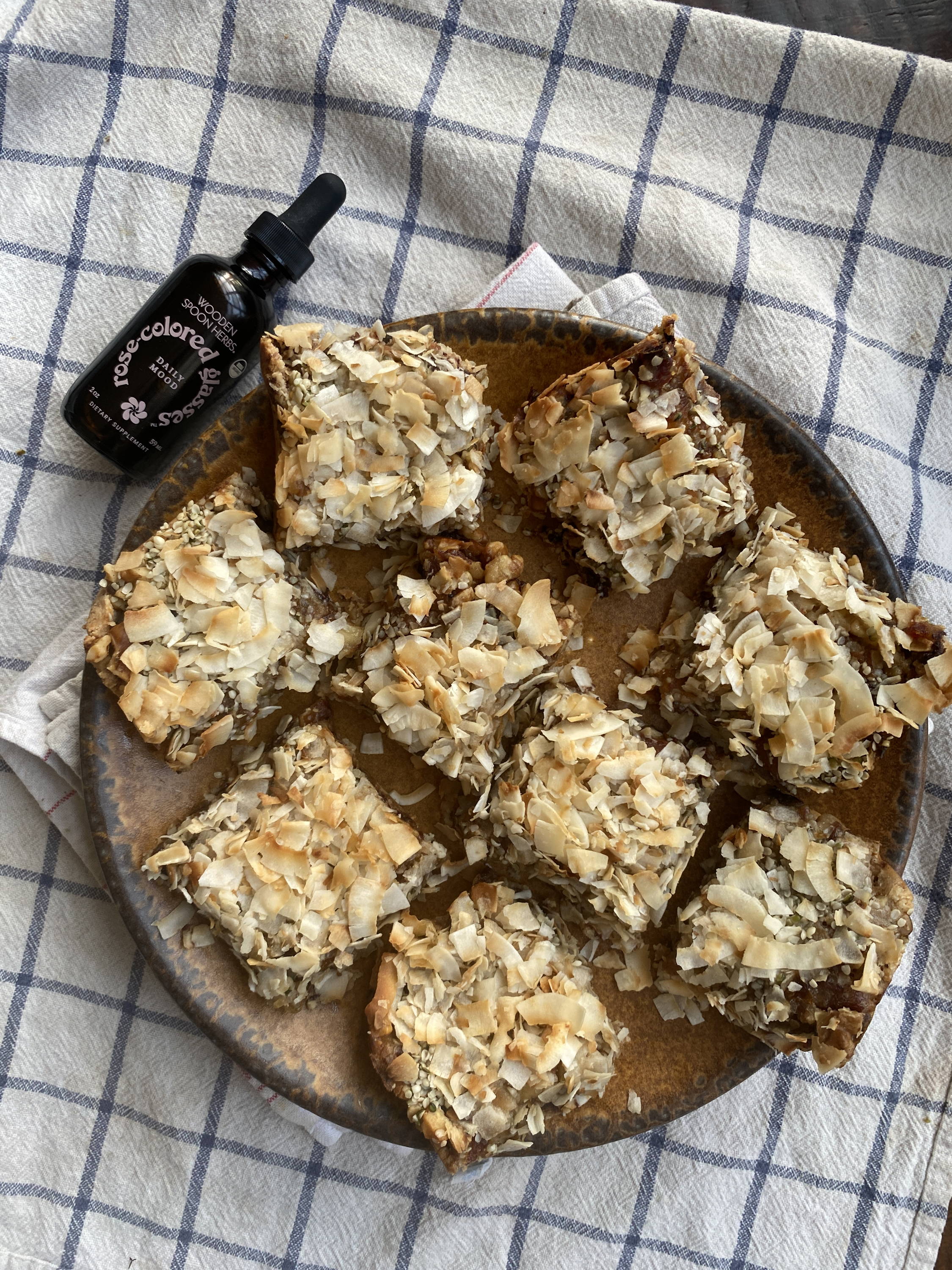 Rose-Colored Glasses is our gentle tincture that brings your body and mind into alignment with the oncoming season.
1.5 cups almond flour

3 tbsp coconut oil, melted & cooled

2 tbsp maple syrup

Up to 12 servings of Rose-Colored Glasses tincture
1/4 tsp Himalayan salt

1 cup chocolate chips, preferably dark chocolate

1 cup finely chopped walnuts

2 tbsp hemp hearts

1 cup coconut milk

1 tbsp tapioca flour

6 Medjool dates, pitted

1 cup unsweetened coconut flakes or shredded coconut, toasted (simply toast lightly in a pan)
Optional Ingredients: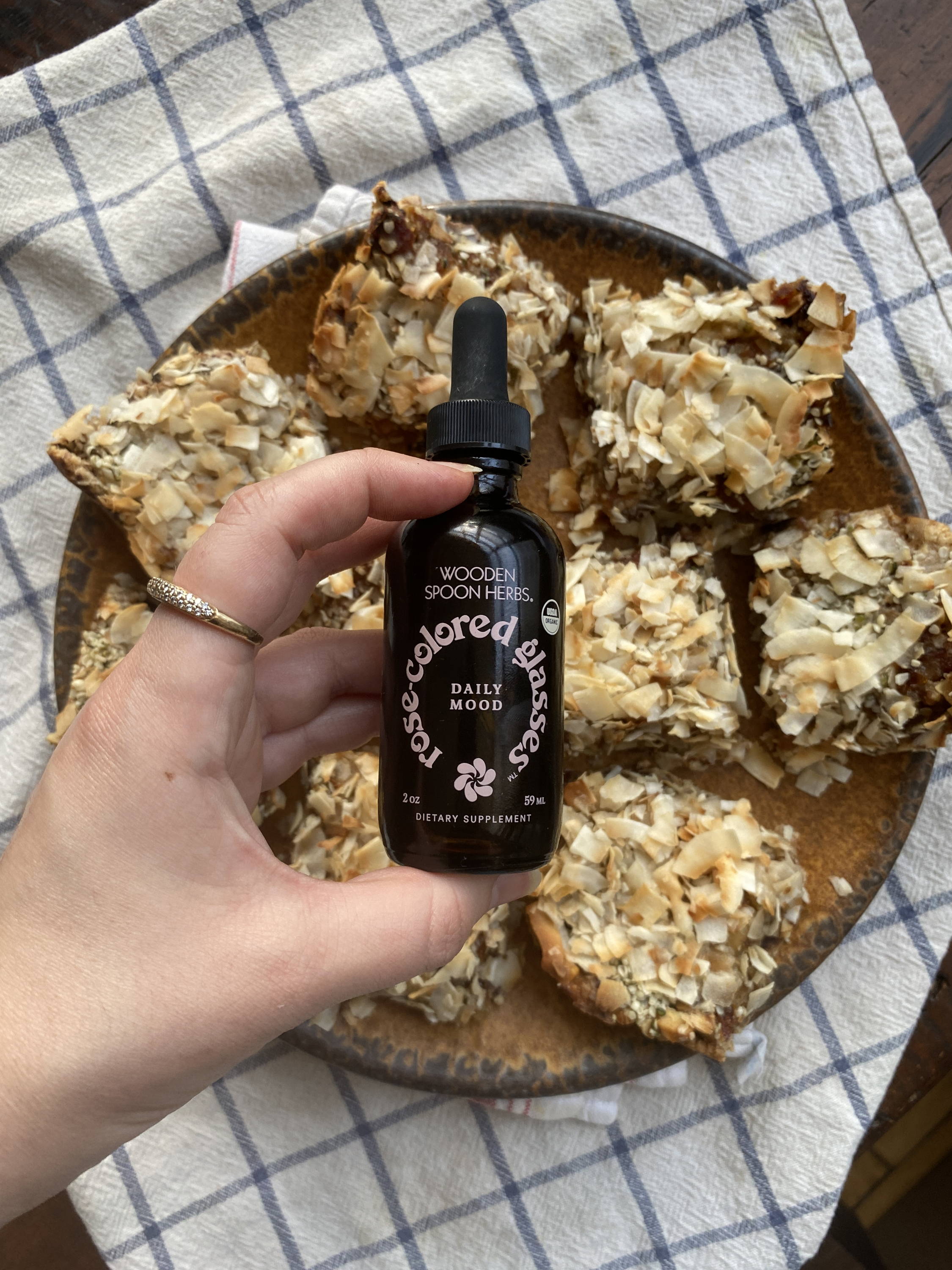 Preheat oven to 350F.
Line an 8-9" square pan with parchment paper.
In a mixing bowl, combine the almond flour, coconut oil, maple syrup, rose colored glasses tincture, & salt. If choosing to add rose water, this is the time to add it & I recommend 1tsp. Mix until you form a dough, feel free to use your hands.
Transfer this mixture to your pan & evenly spread into one layer.
Top with the chocolate chips & walnuts & gently press into dough beneath.
Using a blender or food processer, blend the coconut milk, tapioca starch, dates, hemp hearts until smooth.
Spread this mixture as a new layer in your pan on top of the chocolate chips & walnuts.
Add the toasted shredded coconut/coconut flakes as your final layer. If you're adding dried rose petals, now is the time for those too.
Bake for 30 minutes.
Remove from the pan, allow to cool, cut into 12 squares, & enjoy!