We teamed up with our friends at monfefo to bring you the ultimate fruit-forward mocktail that leaves you feeling balanced, refreshed, and glowing the day after.
Experiments in sobriety feel good in any season. Feeling drained in the days after alcohol-centric social affairs? Opt for a booze-free alternative with herbal remedies for rejuvenating, hydrating, no-hangover celebrations.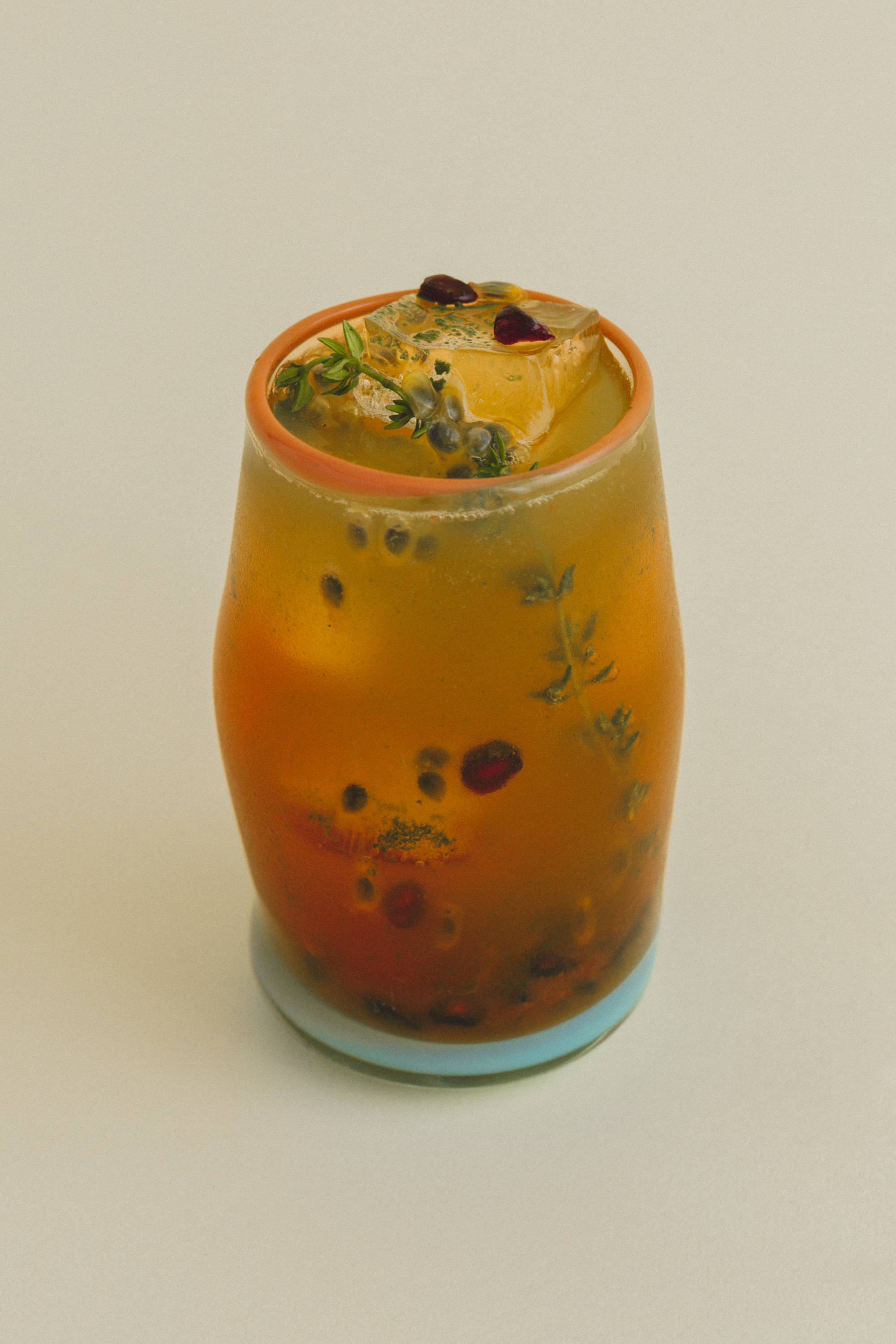 Wooden Spoon Herbs x monfefo Radiance Punch

2 droppers Wooden Spoon Herbs The Light Ray

1 oz fresh squeezed pomegranate juice with pomegranate seeds

1/2 a fresh squeezed grapefruit (2 oz)

1/2 a fresh squeezed lemon (.25 oz)

4 oz sparkling water

1/2 fresh squeezed passionfruit (.25 oz)

Topped with 1 tsp of CAP matcha (in 2 oz of water) 
Take monfefo turmeric shot and fresh juices and mix together in cocktail shaker with 4 ice cubes (ice cubes specific so the fresh juices don't get watered down).
Strain into a glass with ice cubes. Layer fresh squeezed pomegrate juice with pomegranate seeds over the mixture followed by sparkling water. Top with CAP matcha to create dreamy, layered imbibing experience.
Finish with The Light Ray tincture and some fresh thyme for the perfect herbal garnish.
---
"This (The Light Ray) my friends is a must-have. I can't quite put my finger on it, but my skin is looking better and better each day. It gives a dewy look almost. I love it!"